The ultimate musical mastering chain
Creative delay, colorful passive EQ, versatile & intuitive compressors. Up to 70% off.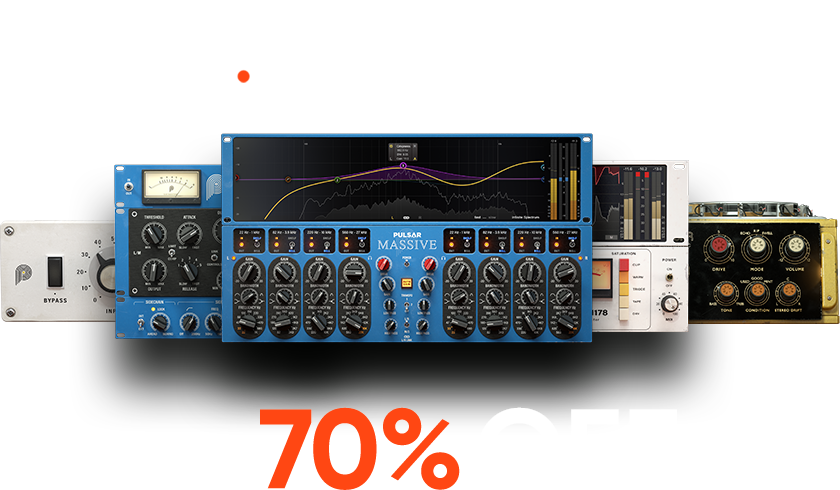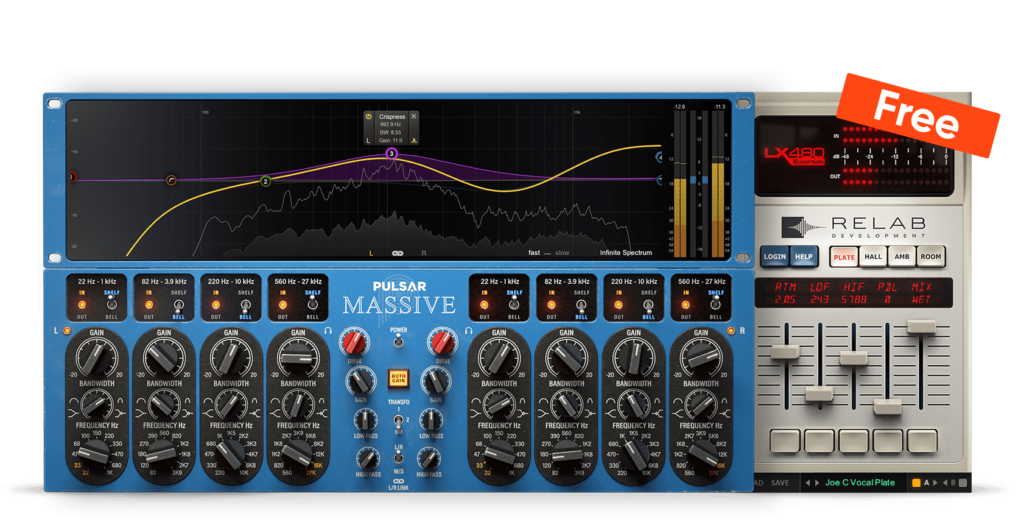 Pulsar Massive + Free Relab LX480 Essentials

With the purchase of Pulsar Massive, you get the famous reverb sound from Relab LX480 Essentials for free! Dial in large rooms, lush halls, shiny plates and realistic ambiences with the reverb used on countless classic recordings.
The most complete passive EQ plugin. Musical and intuitive, a must-have for mixing and mastering
Meticulously recreates the original hardware
Complete on-screen curve editor and spectrum analyzer
Tight low-end, pristine high-end without harshness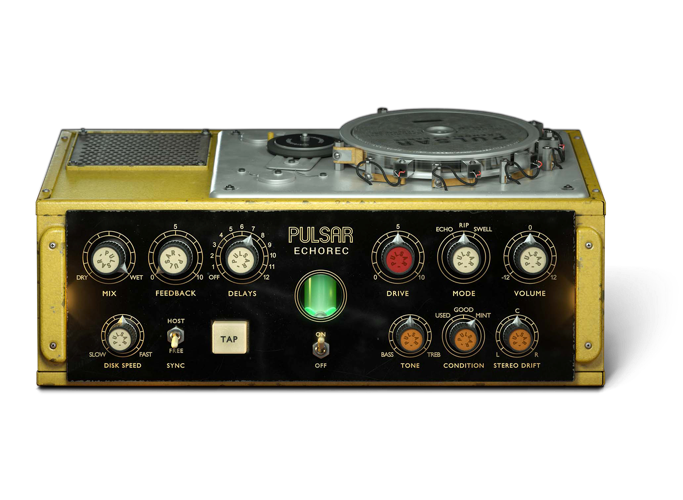 Pulsar Echorec is a software emulation of the iconic echo/delay unit of the same name produced by the Italian brand Binson in the 1960s
Instant vintage vibes on guitars or vocals
Add bounce and really unique textures to drums
Workflow improvements like sync with a tapped tempo
The most faithful emulation of a modern yet legendary tube compressor/limiter – perfect glue for mixing and mastering
True tube smoothness which rounds off any harshness
Modern visualization mode for fine-tuning
Added controls and flexible side-chaining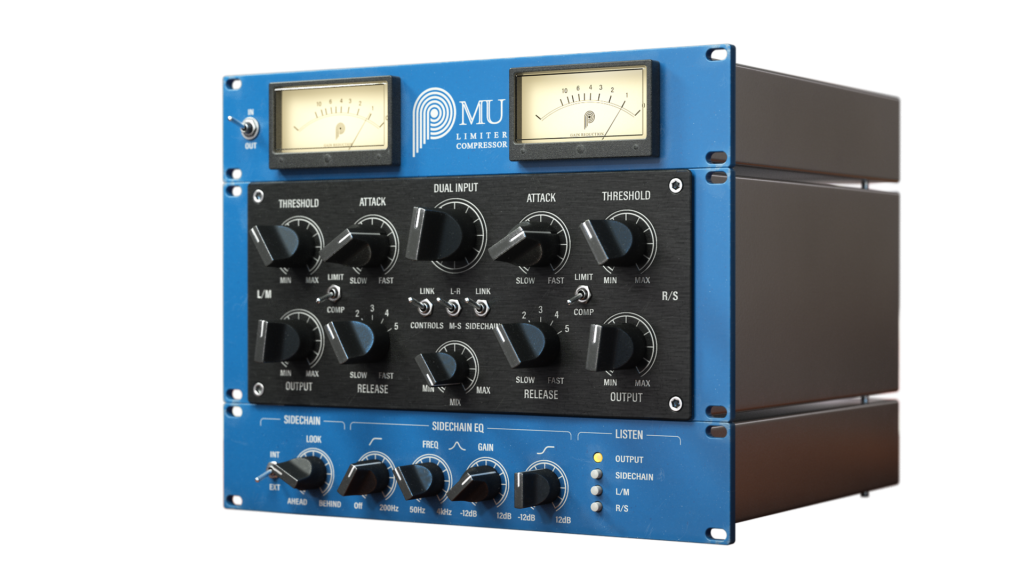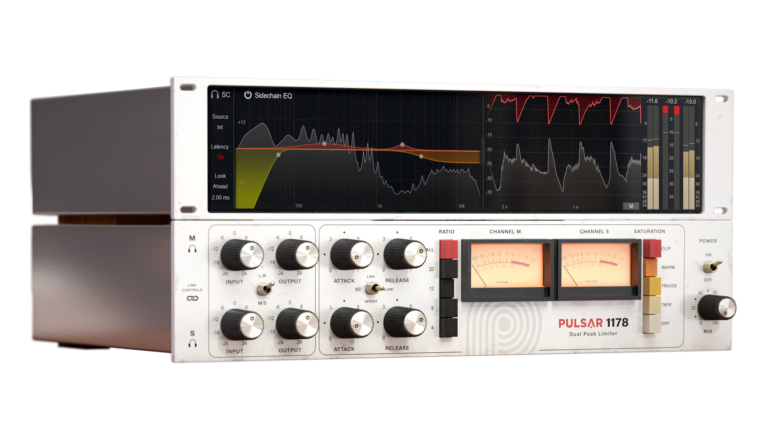 A perfectly emulated and enhanced FET compressor.
Fast, characterful and versatile, it is the ultimate control for modern mixes.


A straightforward extreme compressor modeled after the "British mode" of a uniquely modified 1176 compressor.
What top producers say about Pulsar
Grammy award-winning mixer &
engineer, Producer
Red Hot Chili Peppers | Blink 182 | Lumineers | Harry Connick Jr
"Absolutely LOVE PULSAR 1178! Just what I've been needing to further my ITB mixing. Amazing on all the things I'd use an 1178 on in the studio. Background vocal bus and drum room are my favorite sources to use it on." 
Producer & 
Mixing Engineer
U2 | The Rolling Stones |
St Francis Hotel
"Pulsar Massive gives a whole new and more modern appeal to the sound even when used in the more 'traditional' boost/cut way – that made the original unit so unique, but it also adds the flexibility of actually sculpting sounds to their core in a super musical way that is, to me, unmatchable by any other of this kind"
Grammy award-winning mixer &
engineer, Producer
Adele | Metallica | Beyonce |
Red Hot Chili Peppers
"When looking for a delay, the only thing that separates them is character, and Pulsar Echorec sounds like nothing else, which is a very good thing!"