Pulsar Massive
The most complete passive EQ plugin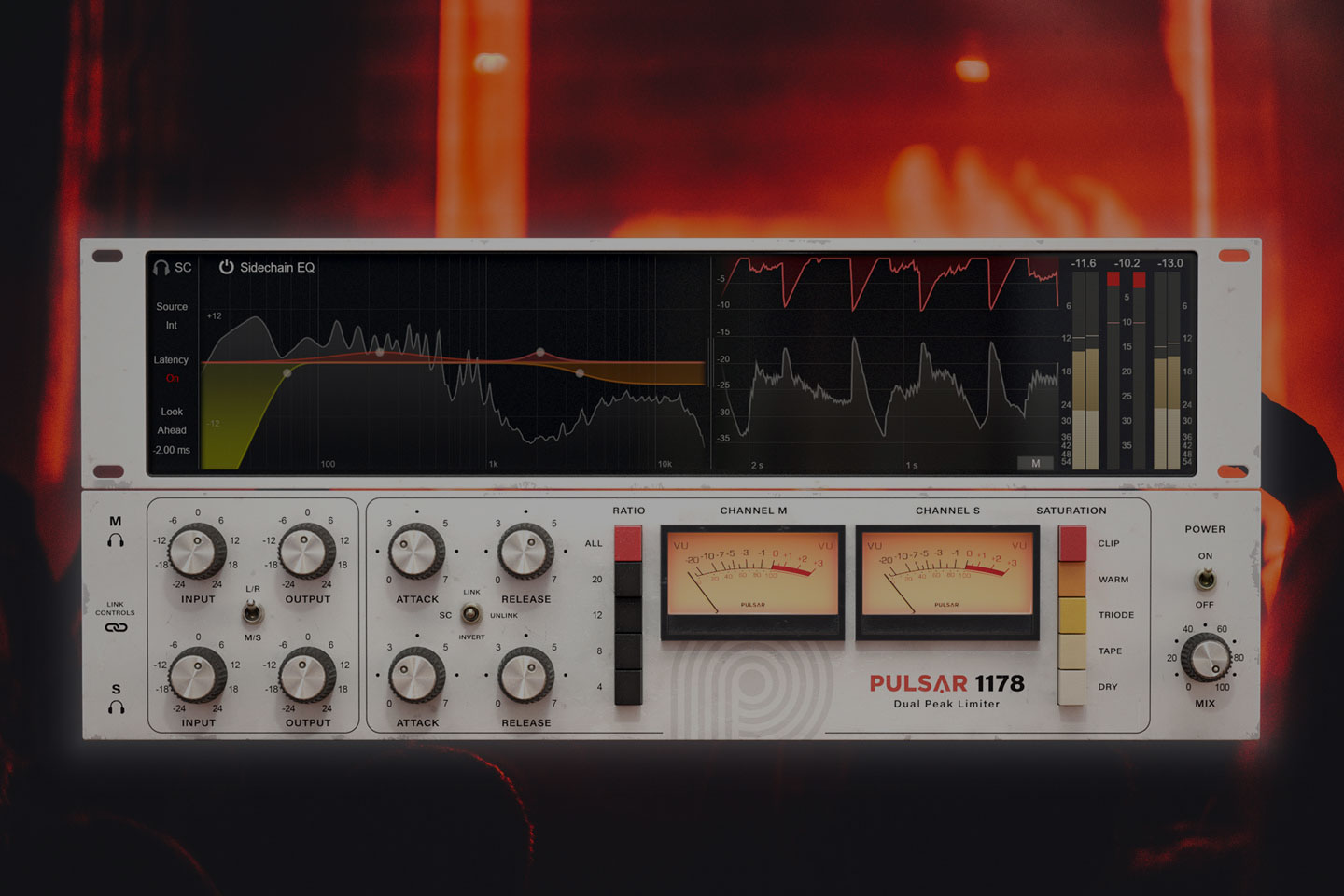 Pulsar 1178
The most versatile FET compressor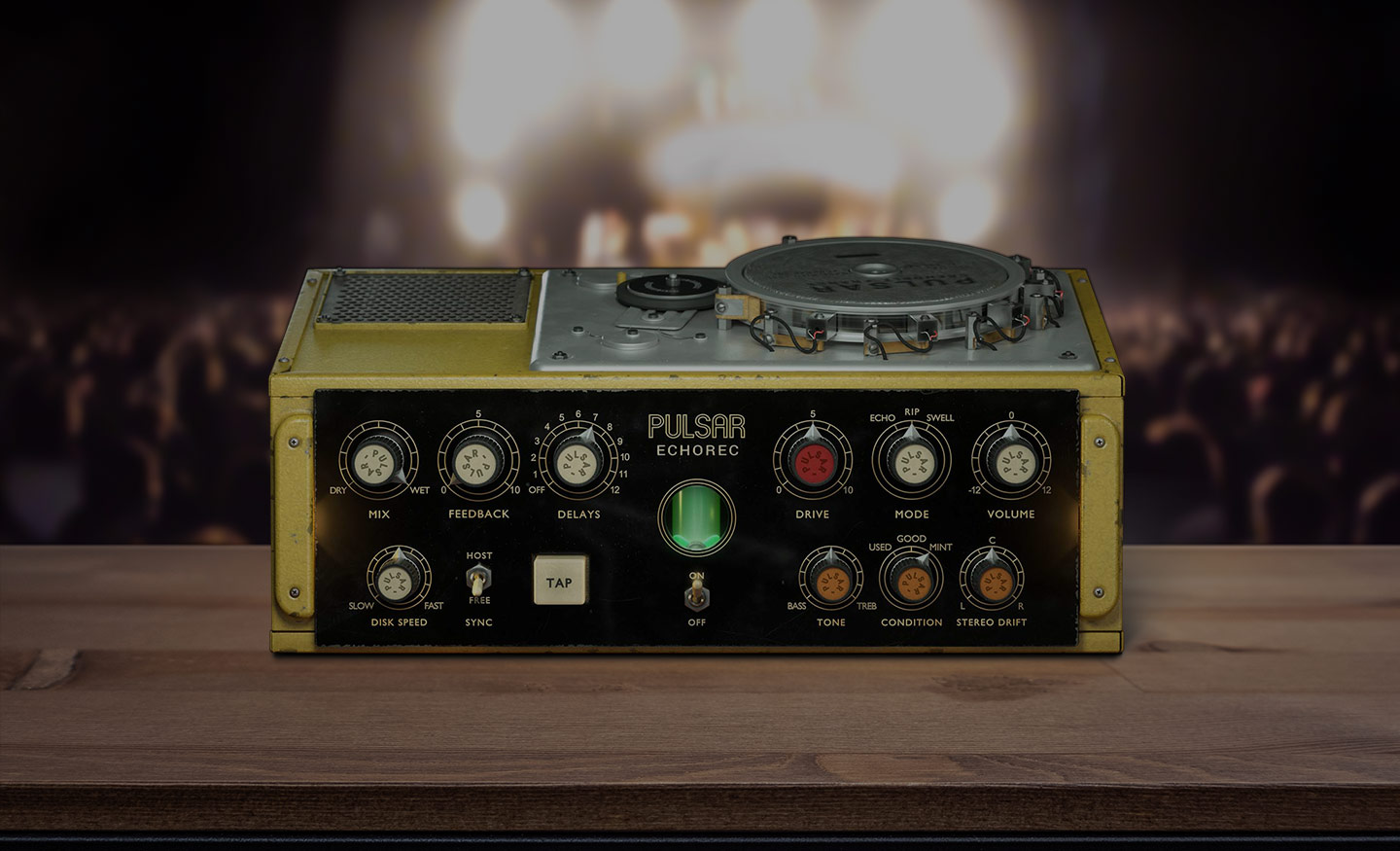 Pulsar Echorec
Legendary-Sounding Delay :
An old friend is back from the 60s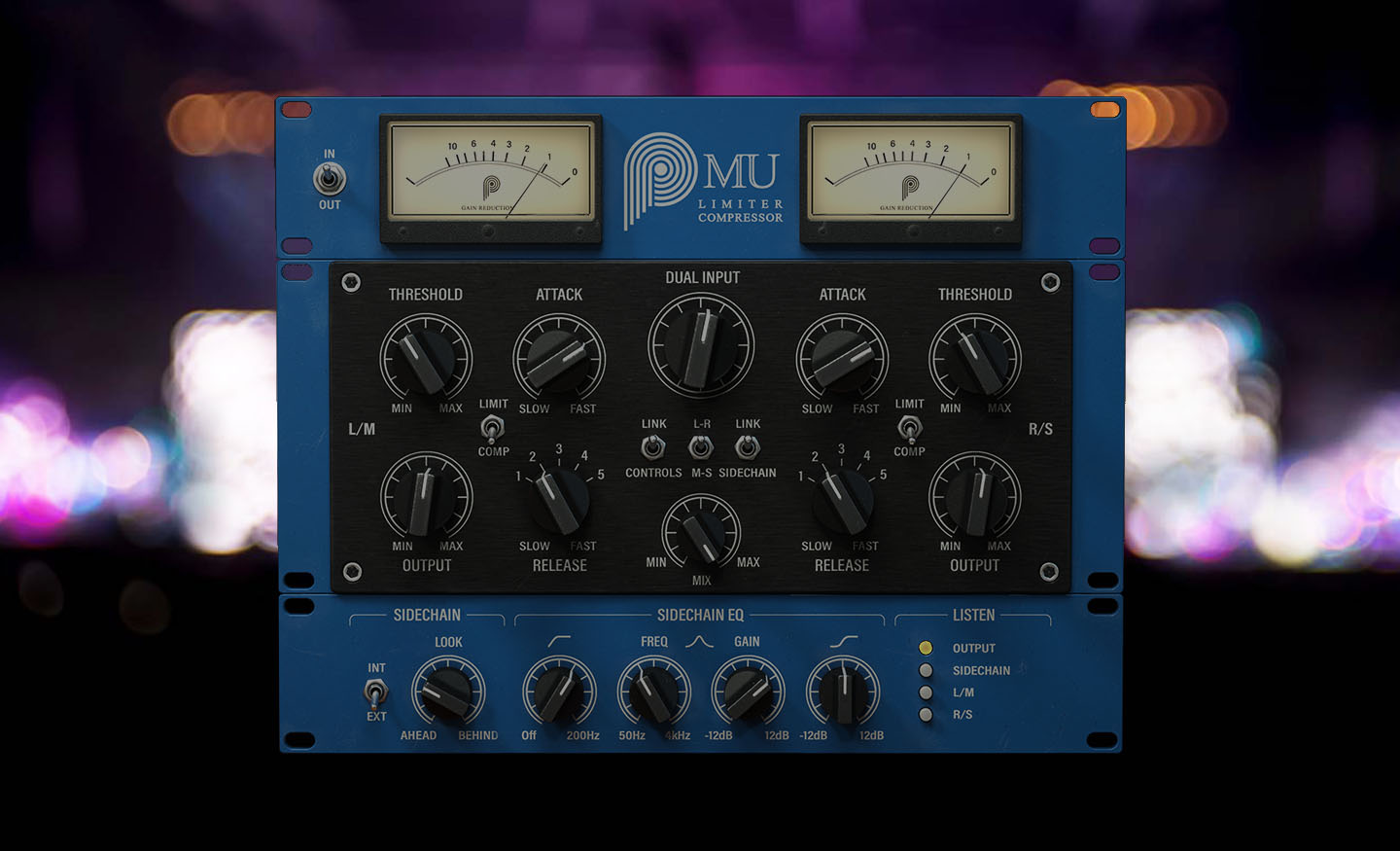 Pulsar Mu
The ultimate glue compressor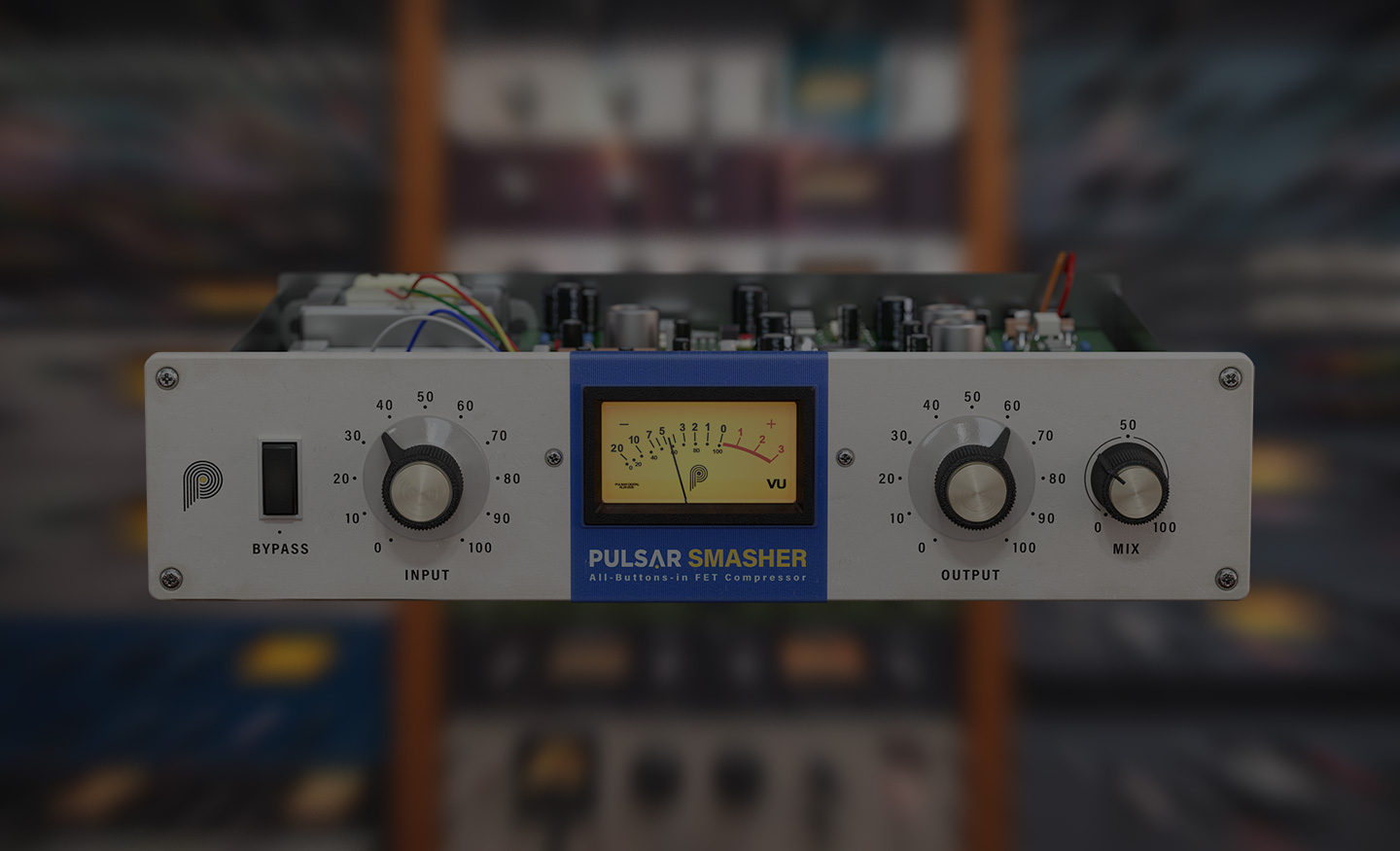 Pulsar Smasher
Extreme "British mode" compression
FREE Full-feature 14-day Trial
Enjoy a two-week full-feature trial before deciding to make a purchase
A modern yet legendary tube compressor, perfect glue for mixing and mastering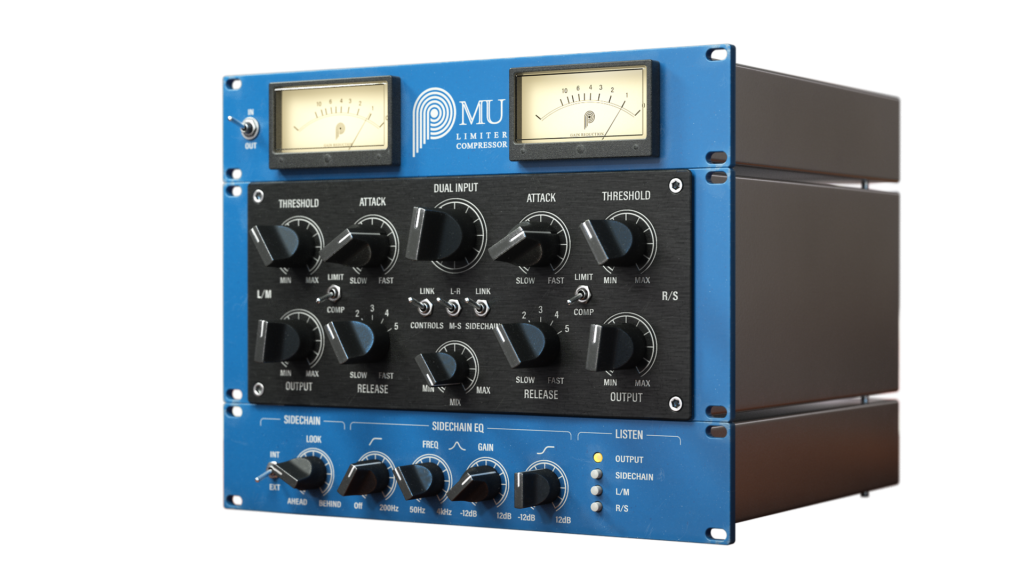 A straightforward extreme compressor modeled after the "British mode" of a uniquely modified 1176 compressor.
The most iconic magnetic-disk delay from the 60s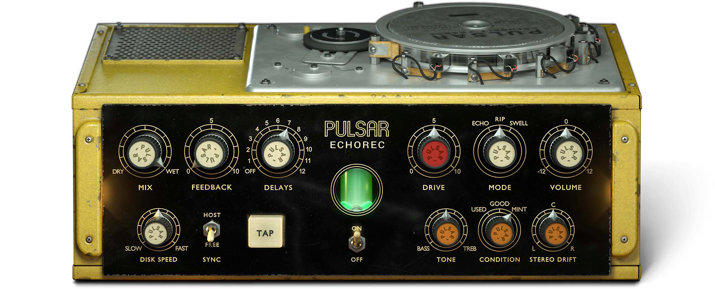 Pulsar 1178 is one of the few plugins out there that you'll want to try on every possible source material. With such a well calibrated output stage, totally non hyped, it allows every user to feel the sound of its compression straight away... And what a sound!
Mixer, engineer and record producer (U2, The Rolling Stones, Jack Savoretti, George the Poet...)
The Mix Room - Studio45 - www.mixroom.co.uk
With the Pulsar Mu, you have the sound of the glue that you hear from the well-known variable-bias compressor, in a plug-in form with added controls and flexible side-chaining.
Mastering Engineer (Faith no more, Yes, Meatlof, Eric Gales, Sabaton, Starset...)
https://www.maorappelbaum.com
Got Pulsar Mu as a demo first. After a few days I started using it on almost every project. Pulsar really did an amazing job on this one, I am really a new fan now. The sound is just right, super calm feeling and the interface is nice and easy to use. Thank you Pulsar.
Music Producer, mastering engineer
http://www.robertbabicz.de
I've been working with variable-bias tube compressors for a long time. I use them in all of my mixes on vocals and mix bus compression. I never found any plugin that could replicate the sweet sound that my compressors have, but honestly all of them have been powered off since the first time I used Pulsar Mu.
Latin Grammy Award Winning Recording and mix engineer (Camila, Entren Los Que Quieran, Calle 13...)
Pulsar Echorec is the most amazing Binson modelled plugin I've heard! It has a sound that truly reminds me of that grainy midrange of the hardware units, with hugely improved features, like its Stereo Drift knob which is so unique sounding and great fun to use.
Mixer, engineer and record producer (U2, The Rolling Stones, Jack Savoretti, George the Poet...)
The Mix Room - Studio45 - www.mixroom.co.uk
The Pulsar Mu is a beautifully responsive compressor, adding depth and width to material in such a solid, subtle way as to almost be invisible. It cuddles the sound. I love it.
Seb Gainsborough aka Vessel
https://vesseluk.bandcamp.com
The Pulsar 1178 is finally a software that meets my needs to find the right tone in ITB compression. Precision, dimension, the right amount of harmonic distortion and an incredible GUI for advanced control. I could not ask for more!" I'm really impressed with this plugin!
Latin Grammy Award Winning recording and mixing engineer
I absolutely love the Mu. The sound is incredible. Pulsar has a real winner here.
Composer, producer, engineer - Imagine Dragons, X Ambassador
Latin Grammy Award for Album of the Year
Pulsar Mu is way more than a vari-mu compressor/limiter to my ears. It's instant character on everything it touches, just running audio through it. It's sculpting audio information to their very core. It's pure fun to use on literally every source material, with the most powerful side chain section you can think of today and one hell of a sound.
Mixer, engineer and record producer (U2, The Rolling Stones, Jack Savoretti, George the Poet...)
The Mix Room - Studio45 - www.mixroom.co.uk
I've been dreaming of an Echorec that I could use in my production work. One that would free me from the charming but time-consuming idiosyncracies of a mechanical unit. This plug-in is everything that I'd hoped for. The delays seem to float. I'm completely addicted.
Juno award winning producer / orchestrator for musicians, television and film
I used the original Binson Echorec on several recordings, and this virtual version really has all the charm of the original. Whether it is for very typical echoes with modulation, or simply to colour the sound a little bit with the drive, it quickly becomes an indispensable tool, much more spatial than the RE-201 or the Echoplex.
Producer, Musician - Petrol Chips

The Pulsar Echorec is wonderful. The colour is incredible and the possibilities are immense: vintage rock'n'roll slapback, infinite feedback, distortion... Everything is possible in both mixing and sound design situations. Thanks to the Pulsar team for bringing this machine back to life.
Sound engineer, producer - Little Big Studio
Virago, MacZde Carpate, Fonky Family, Olivier Depardon, Holy Bones