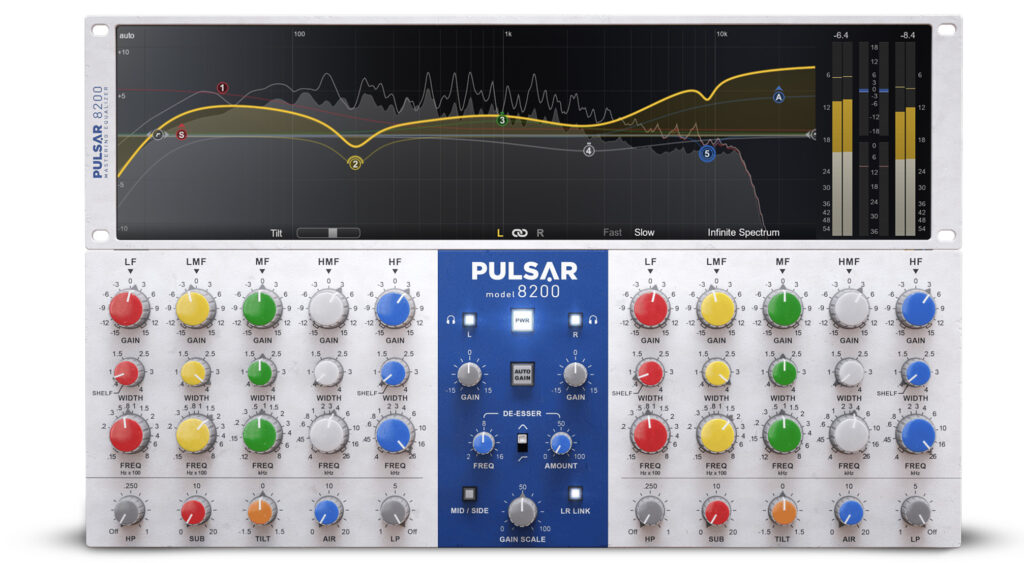 The paragon of EQs, reinvented. Precise, transparent & versatile, Pulsar 8200 is the superstar EQ of your master bus.
Two high-end secret weapons used by top studio engineers, combining to form the ultimate musical mastering chain.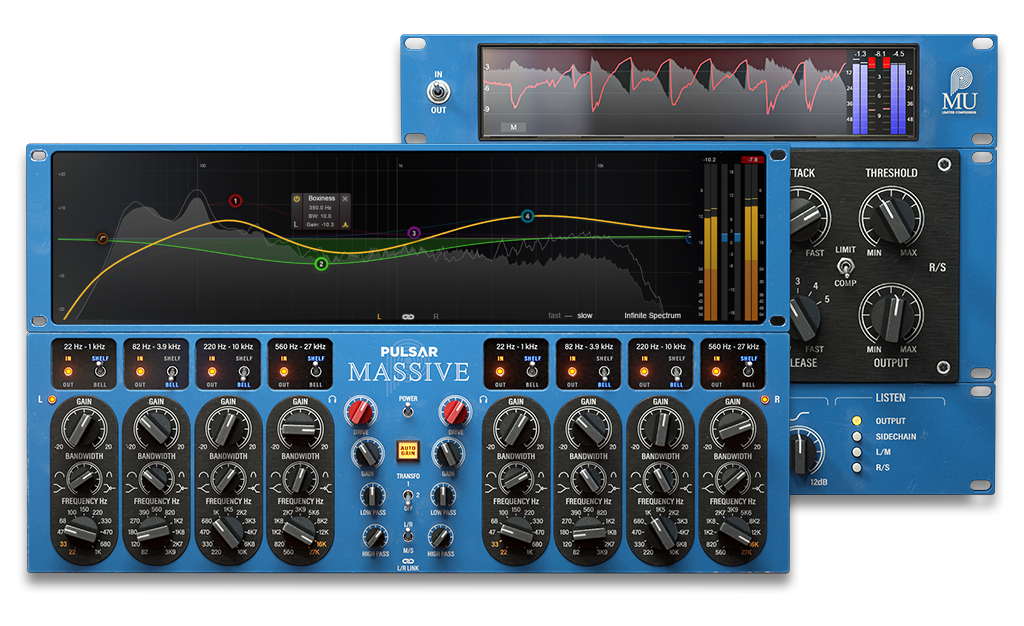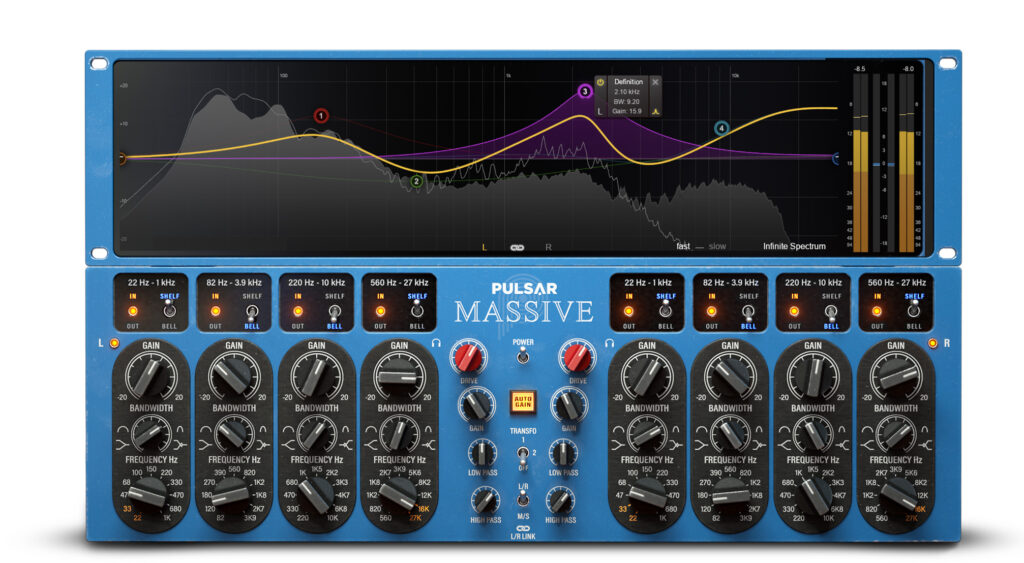 The most complete passive EQ plugin. Musical and intuitive, a must-have for mixing and mastering.
A perfectly emulated and enhanced FET compressor. Fast, characterful and versatile, it is the ultimate control for modern mixes.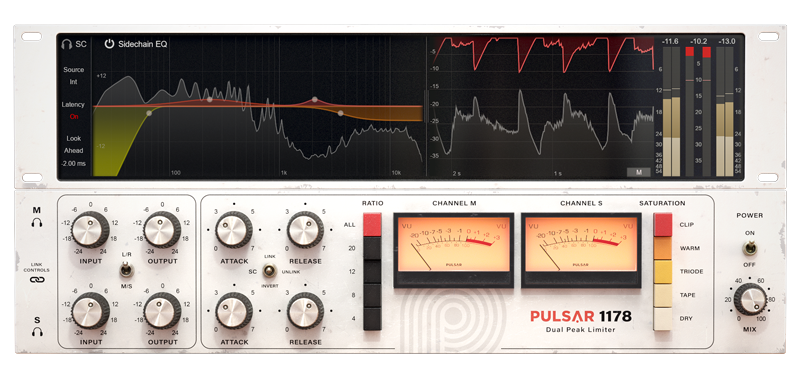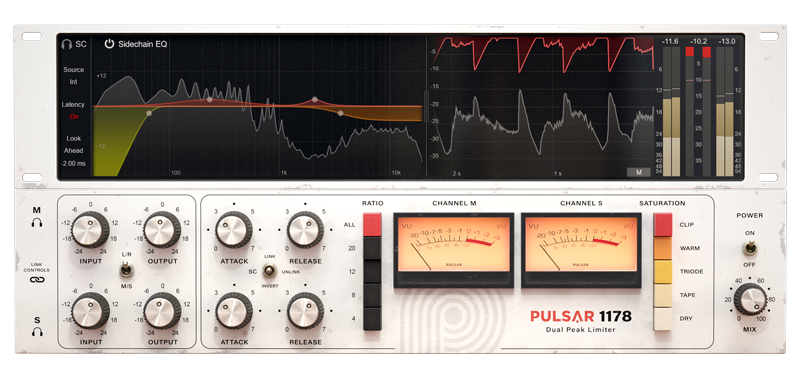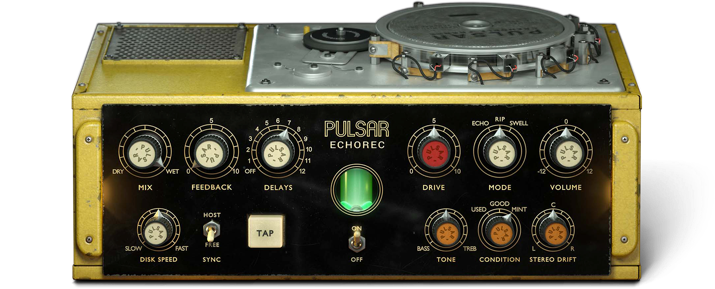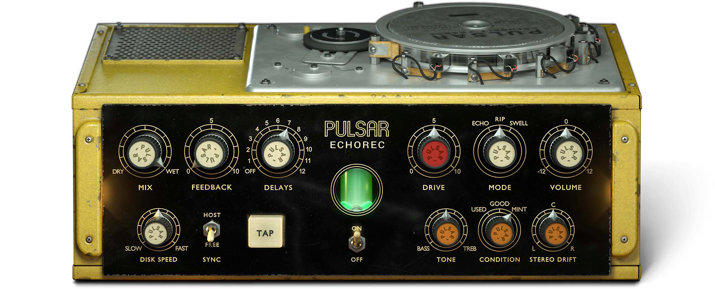 The Pulsar Echorec is a software emulation of the iconic echo/delay unit of the same name produced by the Italian brand Binson in the 1960s.
The most faithful emulation of a modern yet legendary tube compressor/limiter – perfect glue for mixing and mastering.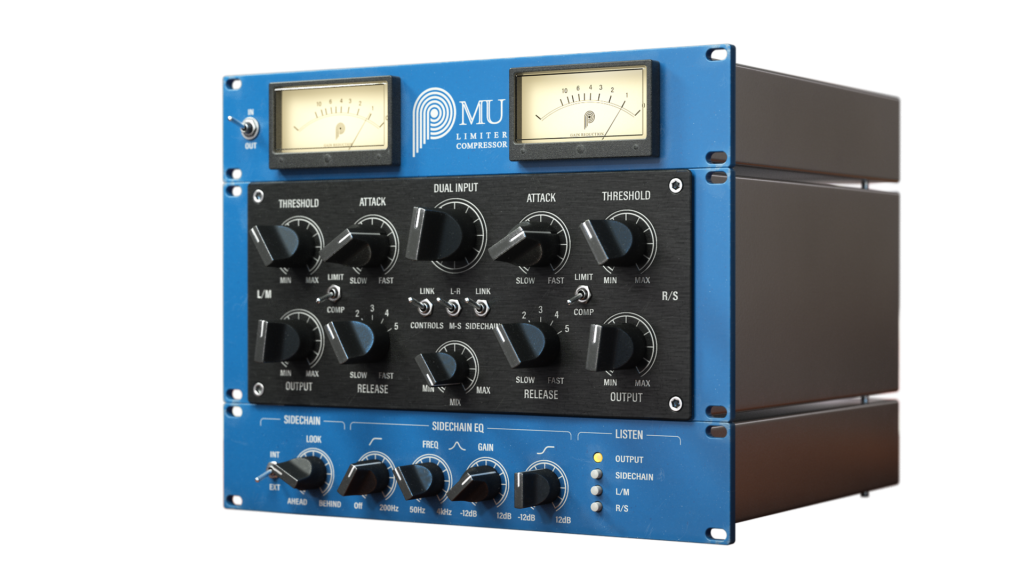 A straightforward extreme compressor modeled after the "British mode" of a uniquely modified 1176 compressor.