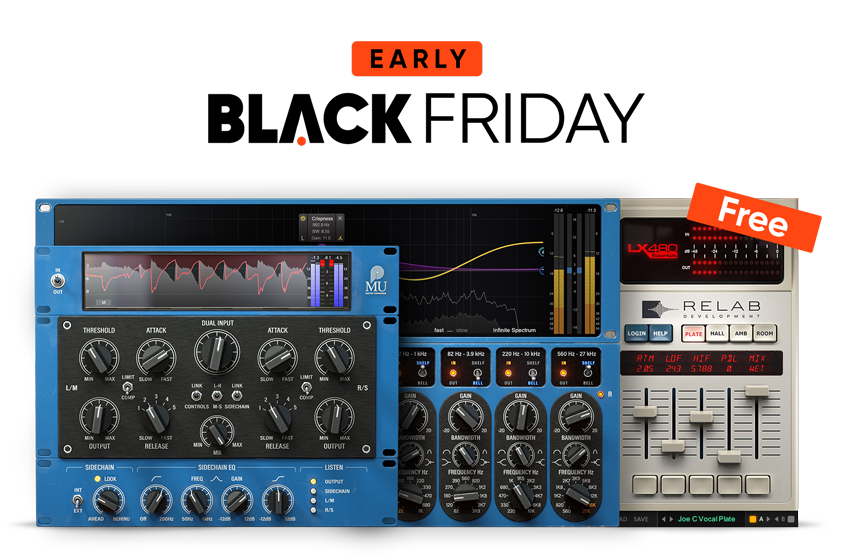 Massive & Mu Bundle |
50%
OFF
+
FREE
Relab LX480 Essentials
With your purchase of Pulsar Massive & Mu Bundle, get another classic vintage emulation plugin, the Relab LX480 Essentials reverb for FREE! With this reverb plugin, spacialize instruments and vocals in great rooms, lush halls, shimmering plates, and realistic ambiences.
Two plugins built to work together
Our passive EQ Pulsar Massive and variable-bias compressor plugin Pulsar Mu are designed to complement each other. This powerful combo constitutes a complete mastering chain that gives you a very musical and colorful control of the frequency spectrum and dynamics of your sound.

Building on the legacy of the original models, this bundle provides the warm sound of tube-powered hardware, with some extra features added that will fit seamlessly into your workflow. Once you have tried them, these two plugins will stay in your master chain for all your projects!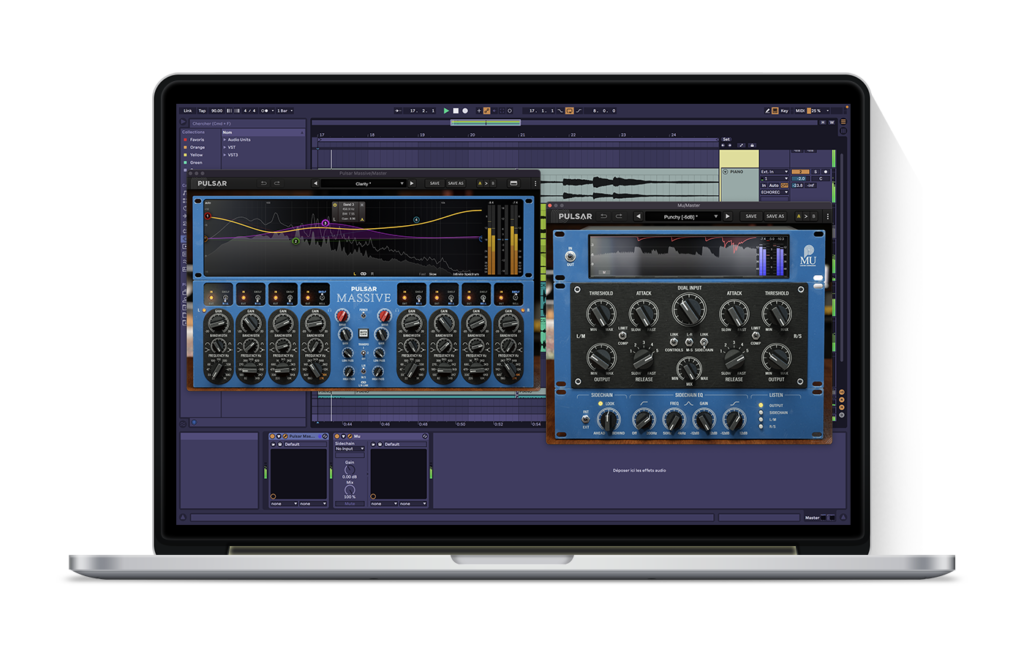 Pulsar Massive is an emulation of the Manley Massive Passive EQ that is trusted by the best mixing and mastering engineers in the world. This Pultec-style passive EQ embeds a parallel topology with no cumulative tonal correction, resulting in a more intuitive and fluid way of shaping the frequency spectrum. When you want to add a bit more snap, color, and excitement, Pulsar Massive delivers every time thanks to its tube-powered passive circuit and two transformer models with adjustable drive.
With Pulsar Mu, you get the most faithful emulation on the market, of a mythical all-tube compressor that remains THE reference in a vast majority of mastering studios around the world. You can use it to manage transients in a soft and musical way, even with extreme settings, and get full control of your dynamic range with the plugin's Sidechain and look-ahead/look-behind option, M/S mode, and modern graphics.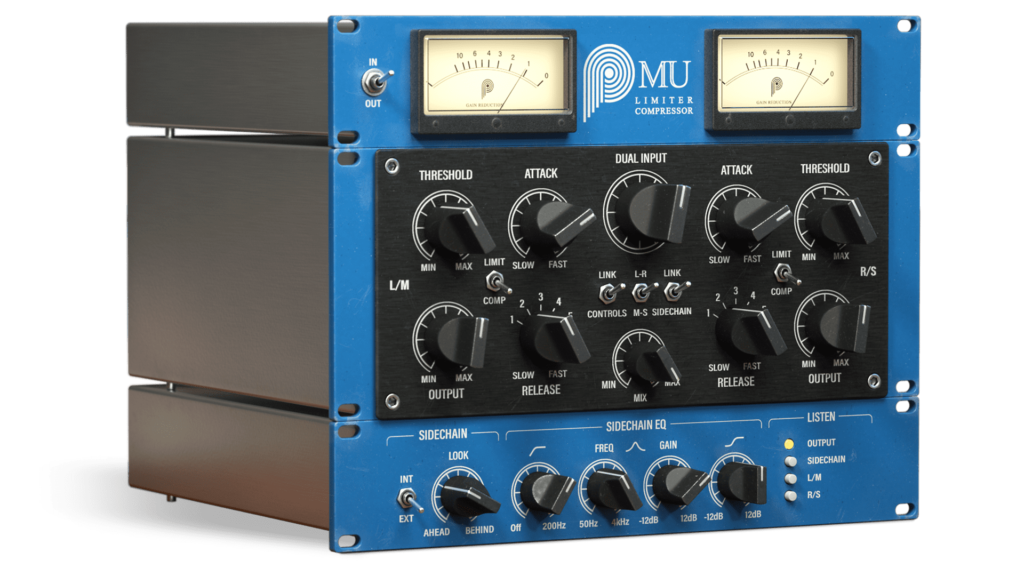 Hip Hop Mix – Unprocessed
Hip Hop Mix – Pulsar Massive
Funk Mix Buss – Unprocessed
Funk Mix Buss – Pulsar Mu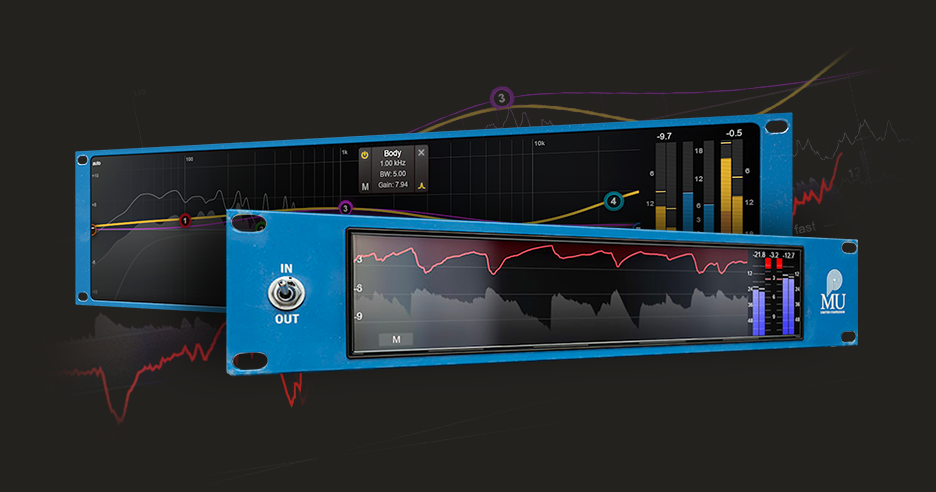 Vintage vibes, modern workflow
Take advantage of the analog character of the hardware in an easy-to-use and intuitive interface designed for both "retro" enthusiasts and modern features hunters. You can add multiple instances on your tracks thanks to the CPU optimization, resize the plugin as you like, up to x8 oversampling, and more. The most common use for this bundle is to live on your master bus, but Pulsar Massive & Mu finds their way on nearly every kind of source.
Producer | Mixing Engineer
U2 | The Rolling Stones | Jack Savoretti
"Pulsar Massive is the most unique recreation of this legendary eq. The extra warmth and the almost surgical precision of the MS mode of the plugin are the real deal. Incredibly helpful when trying to wide stuff out and supercharged with a range of improved aspects that make this plugin my go to eq for all sort of things!

"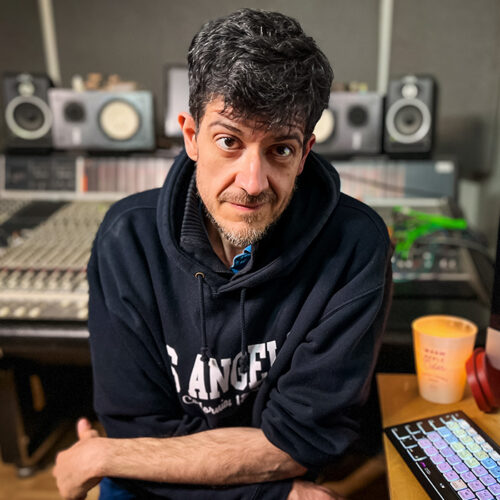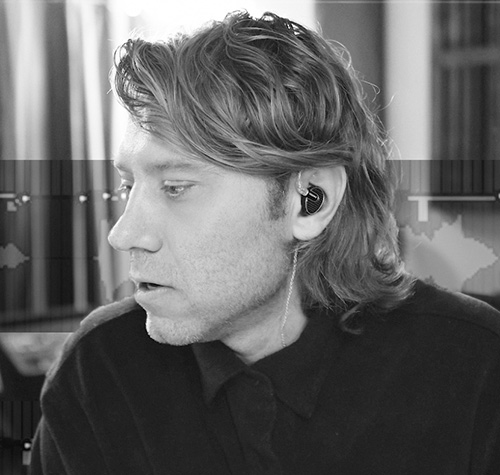 Mixer | Producer For Music & Picture
Fletwood Mac | Jason Marz | Solo | Blade Runner
"What Pulsar Massive does above all others is it finds a very pretty way of reproducing the subtleness and creaminess of the top band. This is becoming a favorite for strings by far of all my other eqs. The mid range gives just enough zing in there too!"
Producer | Mixing Engineer | Songwriter
Johnny Cash | Cindy Lauper | Willie Nelson
"I use Pulsar Mu plugin on every mix. It gives me true tube smoothness which rounds off any harshness. Aside from the dynamics control that you get with a compressor /limiter, I find that Pulsar Audio plugins give me the truly wonderful analog character and focus that I require."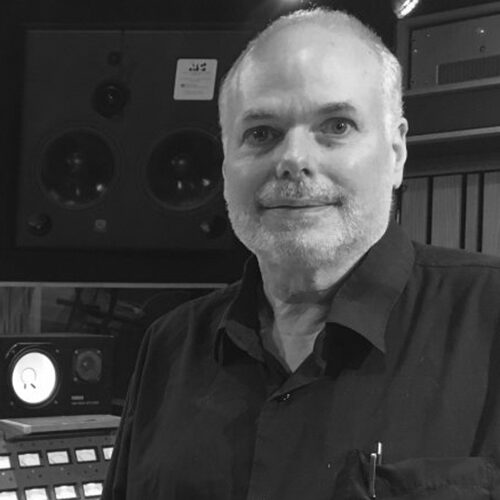 FREE Full-feature 14-day trial
These installers set up the complete plugin version and allow to start a full-featured 14-day trial period.
FREE Full-feature 14-day trial
Enjoy a two-week full-feature trial before deciding to make a purchase